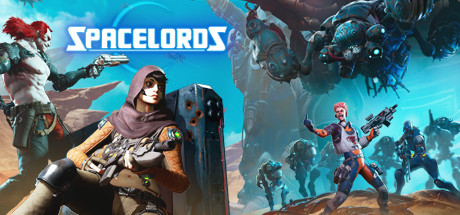 Jogo:
Raiders Of The Broken Planet
DLC:
Alien Myths Campaign (DLC)
DLC:
Wardog Fury Campaign (DLC)
DLC:
Hades Betrayal Campaign (DLC)
Plataforma:
Steam
Requisitos: Adicionar na Steam.
Acerca deste jogo:
Download and play this ETERNAL SOLDIER STARTER CAMPAIGN: 2 challenging missions that you can play 4 vs 1 or solo. Choose Harec or 4 other Raiders and help them rescue the legendary Lycus Dion from the claws of the Hades Division, or switch sides and play as an Antagonist.

Harec, doesn't have many choices when it comes to finding Raiders to battle against the human invaders. Normally he wouldn't rescue the likes of Lycus Dion, but he needs warriors whose reputation alone can instil fear. The Hades Division has Lycus prisoner, so he needs to move fast to tip the scales in his favor!

Raiders of the Broken Planet is a novel 4 vs 1 adventure where you experience both sides of the story: Team up with other Raiders, or change sides and foil their missions, fighting as an Antagonist with the enemy at your side.

As a Raider, you will compete with your team mates for valuable rewards. As the Antagonist, you are judged by Uras-Beherit, a dark space demon!